Property Management
Masterfully manage properties, leases, residents, and maintenance tasks using GQueues. Grow your business, reduce costs and maintain a stellar reputation with happy tenants!
Click around - this is an interactive template preview!
Learn how to explore templates
Properties
Manage your entire portfolio including pictures, floorplans, financial spreadsheets and any other important information.
Click around - this is an interactive template preview!
Learn how to explore templates
Service Requests
Receive service requests from your tenants, assign to contractors, track status and verify completion.
Click around - this is an interactive template preview!
Learn how to explore templates
Tenants and Contractors
Track all information about your tenants and contractors.
Click around - this is an interactive template preview!
Learn how to explore templates
Document Resource Center
Centralize all documents such as lease agreements and web resources for quick and easy access.
Click around - this is an interactive template preview!
Learn how to explore templates
Workflow Checklists
Ensure you and your team follow the same workflows to minimize mistakes.
Your portfolio at your fingertips
The GQueues Property Management Solution is designed to help real estate professionals and property managers like you modernize your workflows and grow your business with a streamlined solution that gives you instant access to all your data from the office or anywhere in the field.
Find and retain great tenants, reduce vacancy rates, and ensure the jobs get done
As you know, property management involves a lot of moving pieces and oversight of residential, commercial and/or industrial real estate. Your portfolio may consist of a mix including apartments, condos, houses, office buildings and shopping centers.
Coordinating the activities of tenants and contractors as well as managing all aspects of a property requires quick and easy access to up-to-date information such as rental rates, property vacancies, and any repair work that needs to be performed on a property. This information and access is critical whether you manage 4 houses or 4,000 apartments (see our client case study on Arbors Management).
Property Management Templates
Key Benefits
Eliminate headaches and feel the freedom
Manage service requests and contractors - Seamlessly stay on top of service requests with automated task creation directly from tenant emails, instant access to your preferred contractors, repair due dates and notifications, and advanced reporting on repair status - all come together to help grow your business with happy tenants.
Find and retain top tenants and raise your reputation - Deliver exceptional service to your tenants with instant, accurate information about your portfolio. In today's environment tenants have plenty of options - make sure you stand out among your competition!
Track your properties - Maintain all information on your current and potential portfolios such as interior/exterior pictures and videos, layout information, lease expiration dates, income and expense spreadsheets, occupancy status, and repair histories. Assign interest levels for potential acquisitions and create new tags to customize this solution for the way you manage your properties.
Track your tenants - Maintain all information on your past, current, and prospective tenants including lease agreements, references, properties occupied, contact information and anything else important to your business. Assign rankings to ensure you that your top tenants stay with you, maximizing your profits.
Report on critical business information - Quickly make decisions based on current information with pre-built Smart Queue Reports. Create tags, due dates, assignments and more to customize and make your own reports to suit your needs!
Instantly and securely access company information - GQueues maintains your internal and proprietary information such as legal templates, marketing material, workflow checklists, income and expense spreadsheets, tenant agreements, and more. You decide who has access and what permission levels they receive.
Watch the video for a guided tour
See how you can assemble the Property Management templates into a powerful solution to run your property management organization.
We'll show you everything you need to know to get started!
What's in the box?
Preloaded, color-coded tags allow you to quickly categorize and assign priorities for repairs, maintenance and improvements. Customize the tag names and colors and make as many new tags as you want.
Built-in web and email alerts notify you in real-time when service requests come in, work is completed, leases are expiring, or anything else you decide is important for the way you run your business.
Powerful search functionality lets you quickly locate any information such as a specific property and its details, a particular contractor, or lease agreements for a tenant.
Workflow checklists ensure that everyone is working from the same time-tested list of tasks so that nothing falls through the cracks. A workflow checklist becomes a dynamic feature by assigning its tasks to one or more people and including a due date with notifications.
Comment tracking allows your team to add time- and date-stamped comments to tenants, contractors, service requests, properties, and more. GQueues ensures history and traceability by automatically tracking the comment's author as well as the date and time the comment was made.
Automated service request task creation captures service requests directly from tenant emails and automatically creates tasks in your "Incoming from Tenants Queue."
Customizable Smart Queue reports generate meaningful, real-time reports tailored to meet your needs, ensuring your properties are constantly generating revenue and do not sit vacant. For example, show a list of all vacant properties in a portfolio that have high priority repairs that have not been resolved or click to see vacant properties with leases expiring in the next month.
We provide the foundation, you make it your own
The GQueues Property Management Solution is ideal for managing all types of real estate, including multifamily, single-family, student housing, HOA, condo, or commercial properties - or any portfolio mix.
Our intuitive, all-in-one, cloud-based solution is a completely customizable foundation that takes away distractions, allowing you to focus on the work at hand - and on your bottom line!
Import and begin customizing your GQueues Property Management Solution to meet your specific needs today so you can streamline the management of your properties and make your tenants happy!
GQueues delivers to property managers
GQueues is used by successful property managers worldwide to help manage their real estate portfolios, create happy tenants, and grow their businesses.
Arbors Management is a property management company that has been using GQueues for years to help grow their business. Find out more about their success with GQueues in this case study: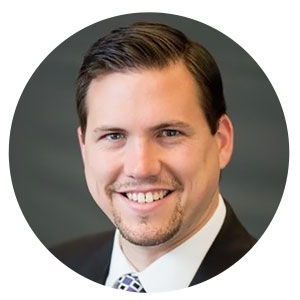 Christopher Wagner
President
Arbors Management, Inc.
"GQueues' seamless integration with Google Apps is one of the things that really sets it apart. The more we use GQueues, the less chance mistakes are made and the better we serve our clients."